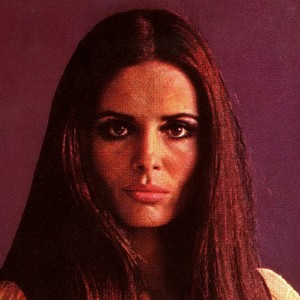 (By Henrik Hemlin)

The lovely Daliah Lavi portrays Nevenka Menliff in THE WHIP AND THE BODY. Here is her bio and some pics (click thumbs to enlarge).

The child of a German mother and a Russian father, Daliah Lavi (birth name Daliah Lewinbuk) was born in Shave Ziyyon bei Haifa, Israel, on October 12, 1942. As a girl, Daliah studied ballet at the Royal Opera House in Stockholm, Sweden, and she had a role in the Swedish film HEMSÖBORNA in 1955. Upon returning to Israel, Daliah began working as a model. There is a false but persistent rumour that she served in the Israeli Army. In 1959, Daliah's movie career was initiated, and she went on to appear in twenty-five films, such as IN THE STEEL NET OF DR. MABUSE (1961), TWO WEEKS IN ANOTHER TOWN (1962), OLD SHATTERHAND (1963), LORD JIM (1965), TEN LITTLE INDIANS (1966), THE SPY WITH A COLD NOSE (1966), THE SILENCERS (1966), THOSE FANTASTIC FLYING FOOLS (1967), CASINO ROYALE (1967), and SOME GIRLS DO (1969), but she no doubt gave her finest performances in two 1963 Italian films, at a mere 21 years of age. One is Brunello Rondi's hard-to-find film IL DEMONIO, and the other is Bava's LA FRUSTA E IL CORPO.

However, Daliah Lavi's career as an actress and model would be eclipsed by her career as a schlager singer in Germany. It was the actor Topol who persuaded Daliah to use her voice on record. In 1969, she was asked to sing some Hebrew songs in a BBC show, and the result was a contract with the Polydor record label in 1970. Her first single, "Liebeslied jener Sommernacht" became a hit. The English version of it ("Love's Song") won Daliah the second prize at the Tokyo Song Festival. Later the same year came her biggest chart success, "Oh, wann kommst du?", the first of her Top 10 hits in Germany. Another one was "Willst du mit mihr geh'n?" in 1971. That year, she was the most successful female singer in Germany, and she won an "Otto," a major prize awarded by the German pop music magazine Bravo. Daliah kept turning out records until the early 90s, even though the post-70s releases fared less well in the charts.

While Daliah has recorded in German, English, Hebrew, French, Italian, and Spanish, she speaks Swedish and Russian, too! Many of the songs Daliah recorded are cover versions, such as her affecting rendition of the Jacques Brel chanson "If You Go Away" ("Ne Me Quitte Pas"), "Nicola & Bart" (Daliah's version of the Ennio Morricone composition "Here's To You"), "Ich bin dein Freund" (Carole King's "You've Got A Friend"), and the James Last/Carl Sigman composition "Fool." Other memorable songs include "Drei schwarze Rosen," "Tausend Dinge," and "Es geht auch so." The excellent compositions and arrangements, in combination with Daliah's exotic and endearing presence, make her recordings quite lovely, really. Being an actress, Daliah is a very good interpreter of words as a singer. Sadly, it is difficult to find Daliah Lavi records anywhere, but a few compilation CDs are available at www.alphamusic.de, www.primusmedia.de, www.amazon.de, and www.cybercd.de.

Kirk Douglas can be credited with "discovering" Daliah; Douglas was making a film in Israel in 1952, in the little village Shavi Zion, where he met the Lewinbuks. It was Daliah's tenth birthday and the family celebrated a party, where Douglas and the film crew were invited. As a birthday present, Douglas gave little Daliah a ballet dress, and two years later he arranged a scholarship for her to study ballet at the Royal Operahouse in Stockholm. She had to give up the ballet dancing after three years, on account of her low blood pressure. (Special thanks to Thomas Wagner for the information in this paragraph).

According to one source on the web, Daliah now resides in Miami with her fourth husband. Another one mentions a 2000 interview where Daliah said that she was married to a realtor and was living in Asheville, North Carolina.

"Lavi" is Hebrew for "lioness."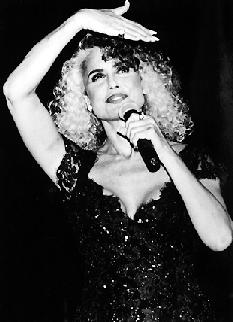 After an 18-year hiatus from touring, Daliah returned to the German
concert stages in the summer of 1993.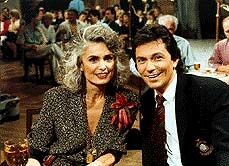 On German TV.

Daliah also had her own TV show.

In 1997, Daliah appeared in the German TV series "Duell zu dritt."


Quote regarding her undyed grey hair: "God is my hairdresser."

Daliah used to be a smoker, but she has quit.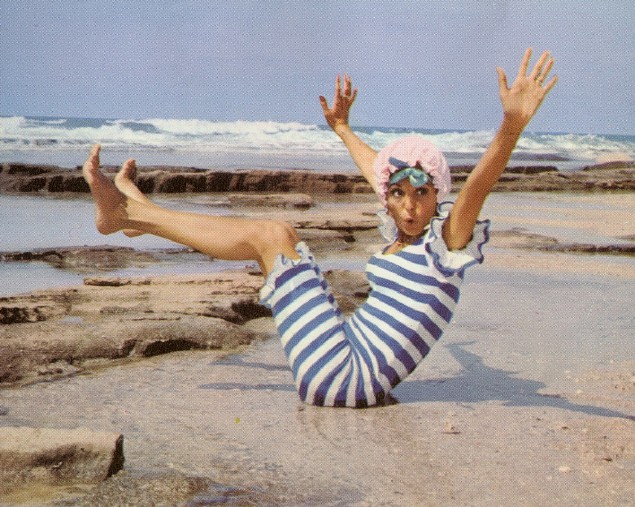 Back To Miscellaneous Menu



---